Please check the photo gallery for pictures from past years
& mark your calendar for this year's
Powwow held on the last weekend in September!
(click here for a flyer)
Although the powwow originally was a sacred gathering today it has become much a social gathering. The powwow retains its sacredness in respect to the land and cultural ways of the people. Some powwows have competitions for drums and dancing. There is food vending and artisans available also. These powwows are drug and alcohol free.
Events such as namings, honoring the ones who have passed, or the elders, welcoming, and other events may occur publicly or in private ceremony according to the nature and protocol of the powwow itself.
The powwow is an opportunity for cultural education and sharing for Native people of the land, the indigenous, with their non-Native brothers. It is also a time of intertribal sharing and honoring of the brotherhood amongst all Native people. This time of great coming together before the Creator eyes warms His heart and insures the blessing of the wigwam.
The Powwow begins at noon unless otherwise specified with the Grand Entry. The Grand Entry order of ceremony in which photography, recordings and hats are prohibited is:
The Grand Entry Song – Order of procession are:
Flags, followed by important guests and elders, men, then women and children
The Flag Song – then flags are posted
The Veterans Song – ALL veterans are invited to walk the circle

**Note to the public and to new powwow participants: Our Tribe and Powwow Family are very liberal with the photographing of regalia etc. except during grand entry and special honoring. This is a ceremony of social gathering and we wish everyone to enjoy themselves. However, it retains the sacredness of our ancestors. Therefore please ask before photographing persons and actions of respect. We also ask the patience and understanding of our brothers and sisters of the land in informing when photography is inappropriate for you. Knowing that the Creator smiles when looking upon all His children as He first created them, please accept our warm welcome to your presence.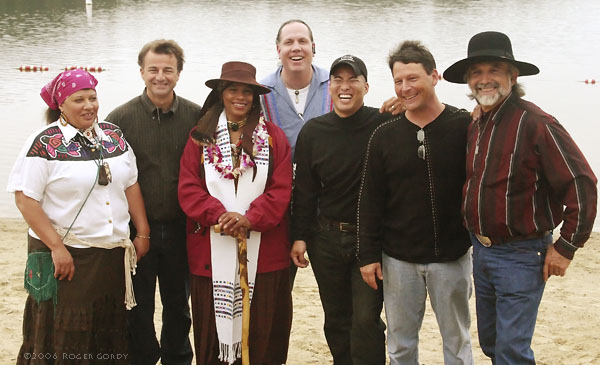 Stillwaters, Spirit Eyes, Chief Caring Hands,The Chickasaw Prophet, Finds A Way, Quiver Full and The Apache…
The Texas 5, gather with us on the shore of Cochituate Lake at Cochituate State Park, home of our Powwow.

THE NATICK PRAYING INDIAN TRIBAL POWWOW IS HELD ON THE LAST FULL WEEKEND OF SEPTEMBER EVERY YEAR. MARK IT NOW!
THE NATICK PRAYING INDIAN TRIBE THANKS THE MASSACHUSETTS DEPARTMENT OF CONSERVATION AND RECREATION AND THE TOWN OF NATICK FOR ALLOWING US TO CEREMONY AT THIS TIME ON OUR SACRED LAND

We believe a powwow is a celebration. A celebration is a time to celebrate. It is a time to forget old hurts and dwell on the newness of the reunion and new friends. Come join our celebration.

--